With the ever-growing need for small businesses to stay competitive and connected with their local communities, Linklocalty is an excellent tool for businesses to promote themselves and build relationships.
Linklocalty is a social networking app that helps neighbors connect, organize local events, and share information about their community. Using Linklocalty allows business owners to stay connected with their local community and promote their products and services more efficiently. We will explore five ways to support local businesses in your community using Linklocalty.
What is Link Locality
Link Locality is a social networking app that allows you to connect with your neighbors, chat, help each other, and build community. It's designed to make everyday life easier for those living in close neighborhoods and can be used to find local services, share information, and stay connected to the people and areas around you.
Using Link Locality is easy. After signing up, you can create a profile and start connecting with people nearby. You can join groups, post and comment on activities or news, and even organize events to bring your neighborhood closer together. Link Locality also features an interactive map for local services like restaurants, stores, and attractions.
Feature of Link Locality
The following are features of Linklocality app: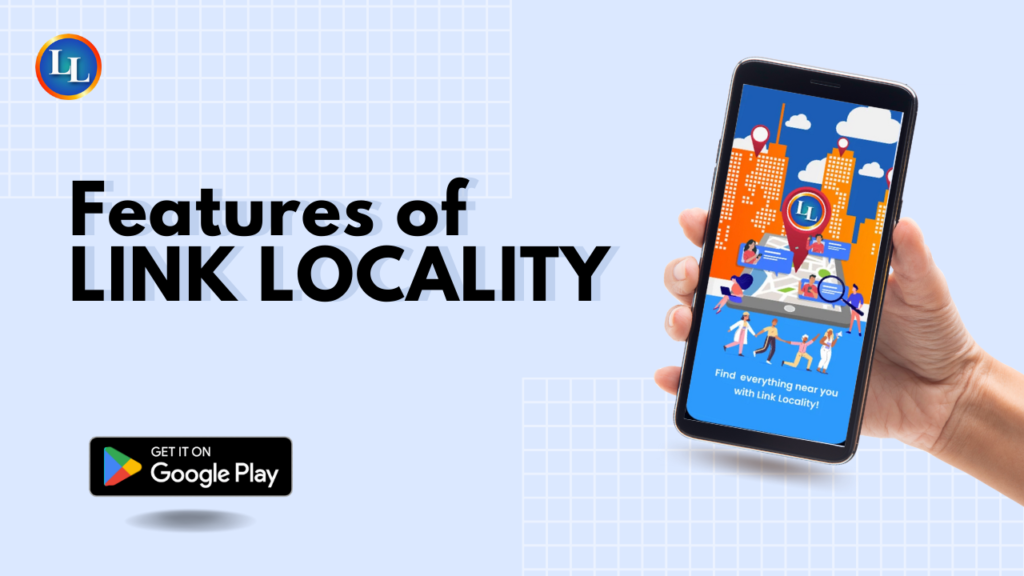 Connect with Your Neighbors
Linklocalty allows business owners in the local community to connect with their neighbors through a profile, posts, and conversations. By connecting with your neighbors, you can let people know you and about your business and increase your customer base by building relationships with the local community. You can also use the app to inform your neighbors about your business, ask questions and start conversations.
Create Local Events
Link Localty allows business owners to create local events visible to all neighbors, enabling them to showcase their businesses, invite neighbors to join in and have fun, build relationships, and show people they care about their local community. Events can be shared with the local community network, allowing businesses to reach a broader audience and increase the visibility of their product or service.
Promote Your Business
Linklocalty provides a great way to promote your local business in your neighborhood. You can post photos, videos, and announcements about your business to your local community through the app.
You can also get feedback from potential customers with polls or host an engaging discussion. It is a great way to increase brand awareness and reach out to potential customers in your area.
As a business owner, you can use Linklocalty to promote your business and stand out in your local neighborhood. You can easily share updates about your business, showcase new products and services, and attract more customers.
Join the Local Marketplace
Joining the Local Marketplace is a great way to expand your reach and increase sales as a business owner. Linklocalty's local Marketplace offers businesses an easy-to-access platform to list their products and services for sale and provide collaboration opportunities with other local businesses to offer unique product offerings.
Companies can use the Marketplace's features, such as targeted advertising to local customers, detailed product listings, customizable profiles, and ratings. Additionally, the local Marketplace provides many ways to increase customer visibility and engagement, including displaying popular items, creating promotional offers, and allowing customers to post reviews to showcase their experience.
Grow Your Small Business
Using Linklocalty, business owners can create excellent partnerships with other businesses, find new customers, and build meaningful connections with their neighbors. It is a perfect way to strengthen their brand and grow their small business in the local community.
By leveraging the app's powerful features, such as creating events, promoting your business, joining local groups, and leveraging the Marketplace, you can cultivate success in the long term.
Additionally, using social media and targeted advertising can raise awareness of your business and increase sales. With Linklocalty, you have the tools to grow your small business and cultivate relationships in your local community.
Conclusion
Linklocalty is an excellent tool for business owners to stay connected with their local community and promote their products and services. With the help of Linklocalty, business owners can connect with their neighbors, create local events, promote their businesses, join the local Marketplace, and grow their businesses.